The OLD MANOR ' s Grand gite
THE OLD MANOR 'S GRAND GITE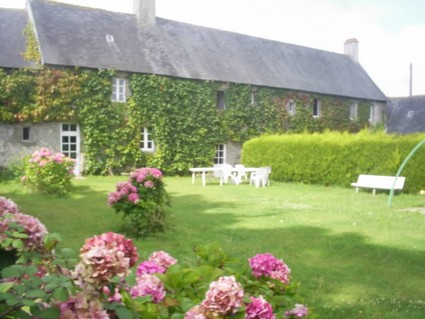 A large cottage for 10p, in the old Kerhir's manor ...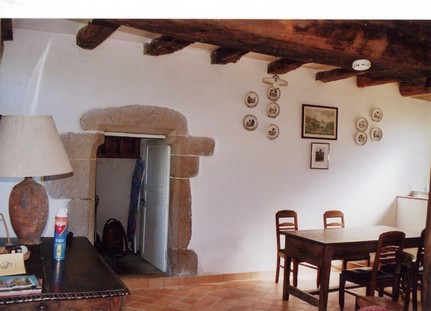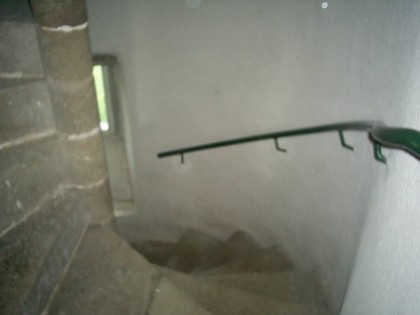 Le Grand Gite du Vieux Manoir
In the center of the Old Manor house of Kerhir, this holiday cottage(shelter) for 10 people is completed for a pleasant stay in a frame(executive) which will appreciate(estimate) the amateurs of old stones. He(it) consists in the rdc of a vast room(part,play) with lounge / fireplace and room has food, pleasantly furnished(filled) in the respet of the style of the manor house.

A great cuisine(large kitchen) with accés by a beautiful granite round door, with microphone(microcomputing) wave, washes dishes(crockery), washing machine, then still big table of room has food .vous will reach has the floor by a beautiful granite spiral staircase (as you see him(it) on the photo this above)

In the rez of road, a 2nd small cooking(kitchen) quoted(esteemed) of a big room(chamber) (double bed) of high tide foot and a small bathroom with bathtub and washing machine.
In the floor, a beautiful "blue" room(chamber) for the parents(relatives), with double bed and beautiful walked from granite, then two child's rooms with each two beds for a person + a crib.

And at the bottom of the big room(chamber) of high tide foot in 1 double bed, a room(chamber) in mezzanine with 2 single beds.

In front of the holiday cottage(shelter), a pleasant flowery garden of hydrangeas, pleasant to take in the sun your meals or for a barbecue.

For visualier more photos of the Gd lodging house of the Vx manor house, click here​le grand gite du vieux manoir
ou retournez sur la page d'acceuil puis cliquez sur l'onglet "album photos" puis sur " le grand gite du vx manoir"
tarifs : saison haute € /s et
saison basse € /s
voir conditions en rubrique tarifs et conditions
B&E de la Brosse : de.la.brosse.family@wanadoo.fr
tél : 02 96 92 31 69 ou 06 07 48 20 99